I was always the person who would change the channel when commercials came on TV and flip the page when I got to Ads in magazines. However, after a short stint working for a Fashion and Arts magazine with one of my oh so many duties being handling all the ad buys, I became aware and then very impressed with some of the Ads, to the point that sometimes they got more attention from me than the articles in the magazines they chose to grace their art with. Yes I said ART; I have come to see these visual sales pieces as ART in its truest form; Art with purpose. I have a series of favorites that have MADE ME STOP AND TAKE NOTICE. Isn't that exactly what the best art should do?
It is with that in mind that I am going to be starting a new series called "TAKING NOTICE: THE ADs THAT SCREAM 2 ME!" series (Working title). Below is my first offering which are my favorites from
"The 50 Amazing Ads You Haven't Seen"
that MoronLand did on their site, the second to last is a series of HIV/AIDS awareness print ads that ran in France and were produced by a French NGO (non-governmental organizations) called AIDES ("aide" means "support" or "help" in French), AIDES now operates in over 70 small towns and villages within France, and is recognized as one of the most important European HIV/AIDS NGOs, and the one at the bottom, also not included in the list, which affected me so deeply that whenever I saw it I didn't know whether to hurl, run, or bow, but no matter what I thought about doing all I could do was stare at it. Always open to submissions of your favorites or tales of your experiences with powerful ads.
P.S. Trying to find the photo used for the gay men's safe sex campaign when they ran the Ads of the island of Manhattan drawn to resemble a penis, with a condom draped over it. If you have it or know where I could find it I would truly appreciate the info.
Tampax ad. Do i really have to say more?
Post-it ad, we all have our techniques.
The full tagline reads "Gel lubricant by Durex. Enjoy the other side."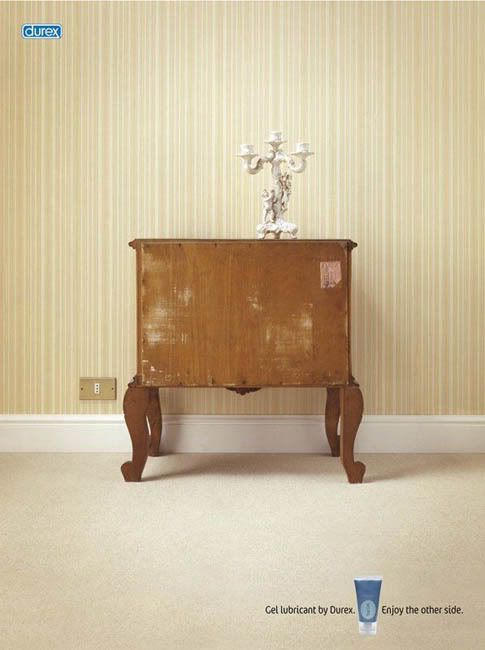 LIVE YOUR ART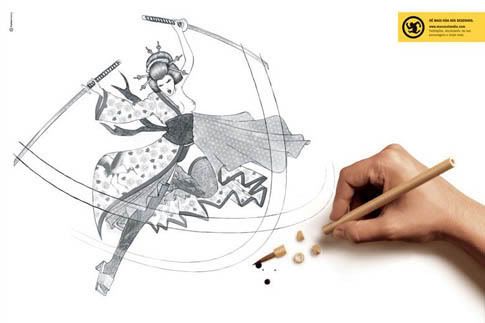 I entitled this one "Play with me"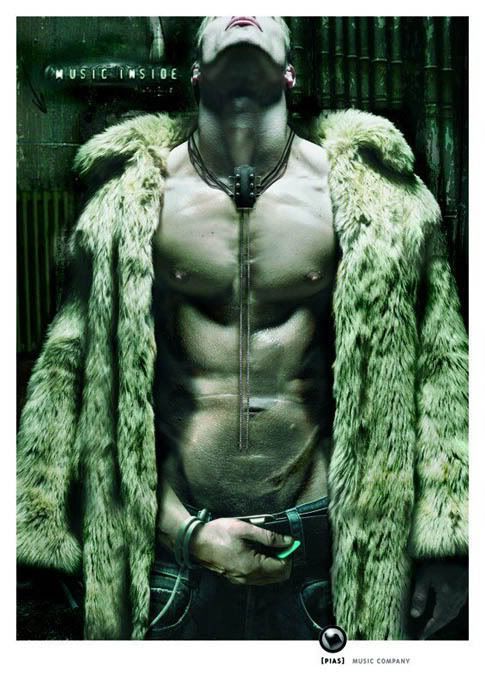 I entitled this one "Play with me 2"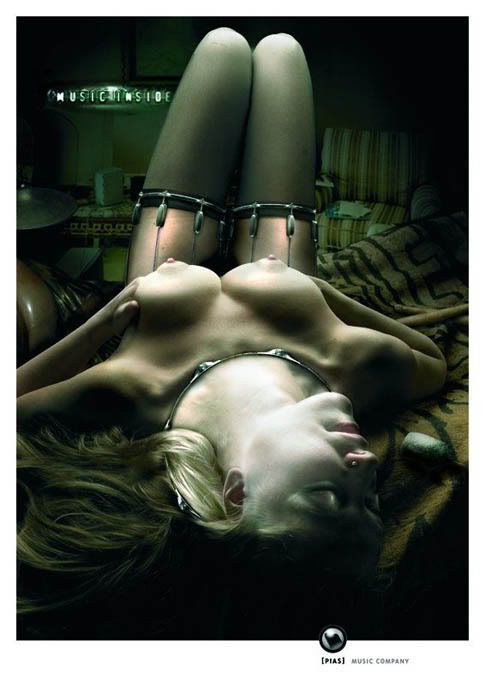 This is an animal rights ad for THAT ASS! Full tagline was:
"DON'T TREAT OTHERS THE WAY YOU DON'T WANT TO BE TREATED"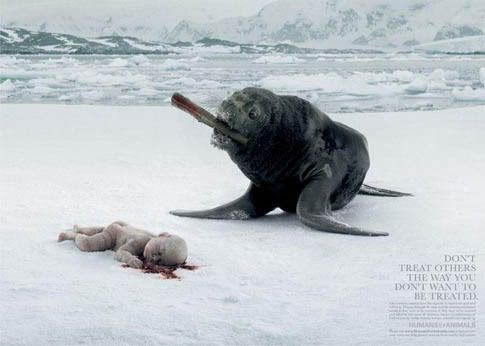 If you wouldn't do this, then why would you...
HIV/AIDS awareness ads. Full tagline reads:
"Without a condom you're making love with AIDS. Protect yourself."
Still freaks me out...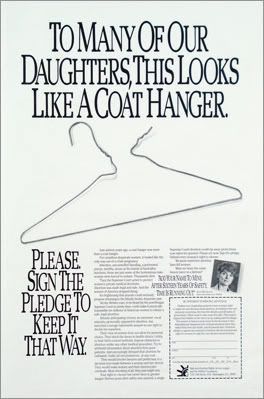 PLEASE LEAVE COMMENTS HERE IF YOU HAVE THEM, WOULD LOVE TO READ WHAT YOU THINK.
GVG
~we're the warriors they write epics about~